BMW Ambient Air for Android
The goal of this project is to allow you to extend a lifetime of your BMW Ambient Air cartridges for cars equipped with option:
4NM Ambient Air Package (air ionization and aromatization)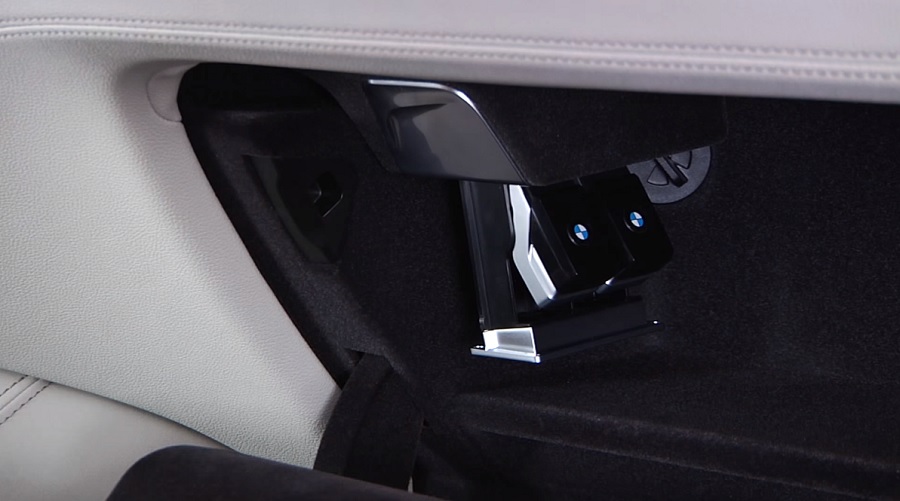 This option, in addition to ionizing incoming air, also flavors it with the help of replaceable flavor cartridges, which are usually located in the glove box of your car. The option is doubtful, but you already have it, so why not use it. But with this option two opposite problems are observed:
Some users do not feel the fragrance of factory cartridges or it is too weak.
After about a month (depending on the selected intensity and time spent driving) of using the flavoring cartridge, the car begins to cheerfully report that the cartridge is empty and it's time to replace it. Although, if you remove it from the compartment, it still smells strongly.
Cartridge refill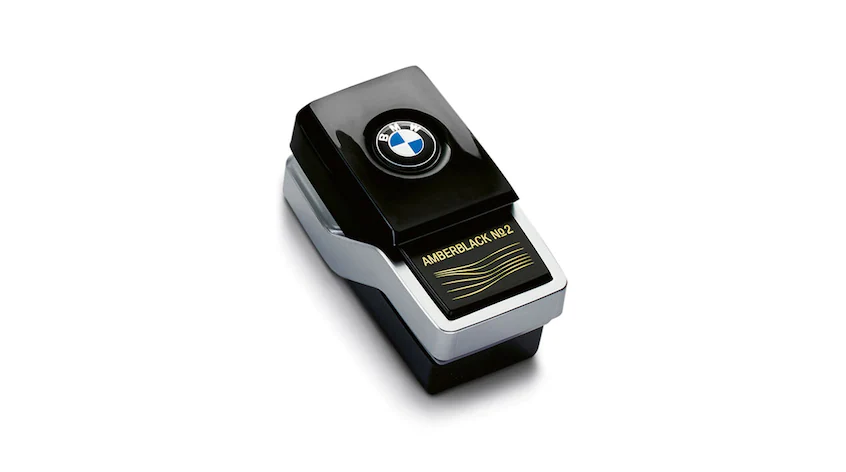 And if the first problem is easy to solve - at its core, a flavoring cartridge is just a container with a sponge soaked in a flavoring fluid similar to aromatic oil. Buy your favorite fragrance oil from a local store and drip a few drops through the cartridge deflector on the back.
Cartridge "reload"

All Ambient Air cartridges are equipped with memory chips that store information about the name of the cartridge fragrance, the manufacture date, as well as a counter, which is reduced by the car's on-board computer as the cartridge is used. To "reload" the cartridge you will need
or

What is required for the application to work
find in the list of applications on your smartphone and launch the application BMW Ambient Air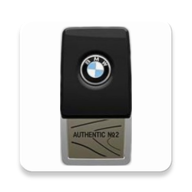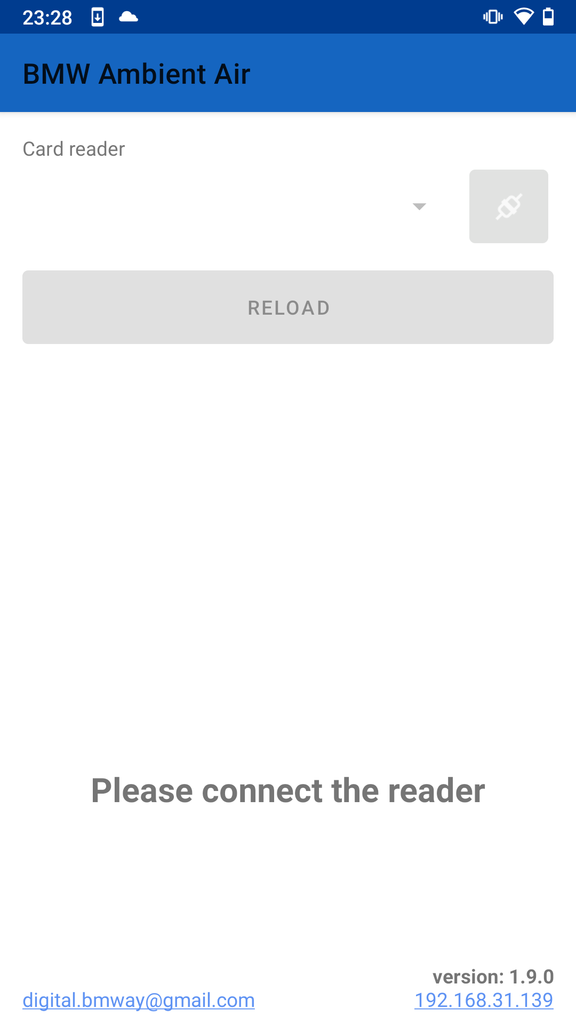 connect card reader via OTG adapter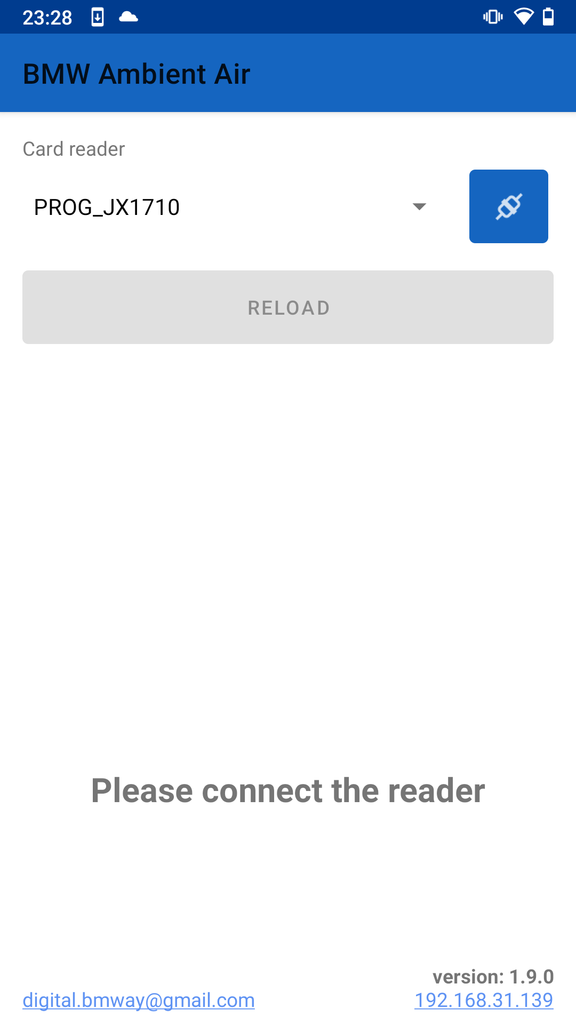 the reader should appear in the list at the top
click the "Connect" button next to the list
the application will ask for permission to use the reader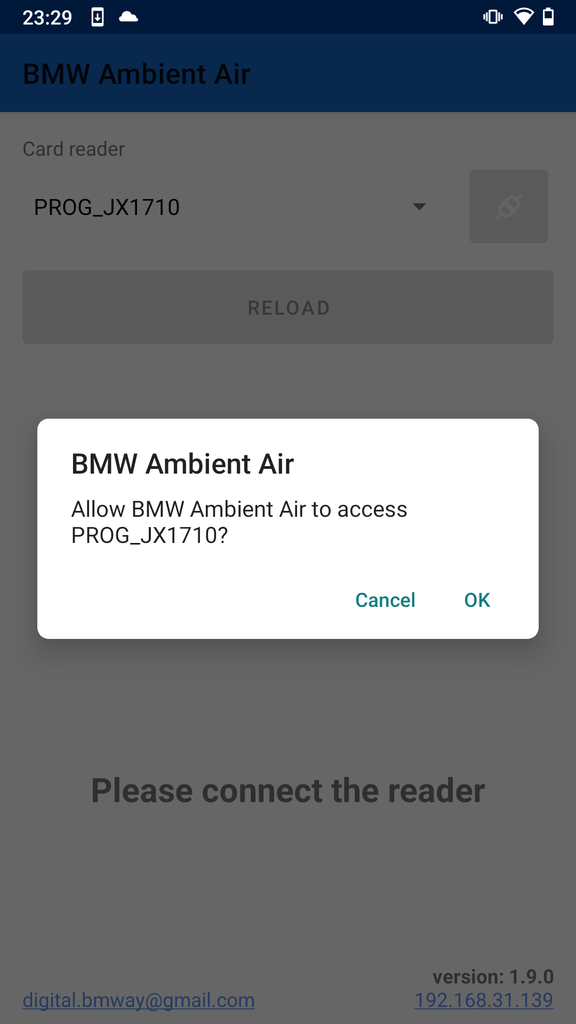 After that, just align the contacts of the cartridge with the contact pad of the reader in the chosen way and press "Reload" button. If the cartridge reload was successful, the cartridge image should appear and the BMW gong should sound.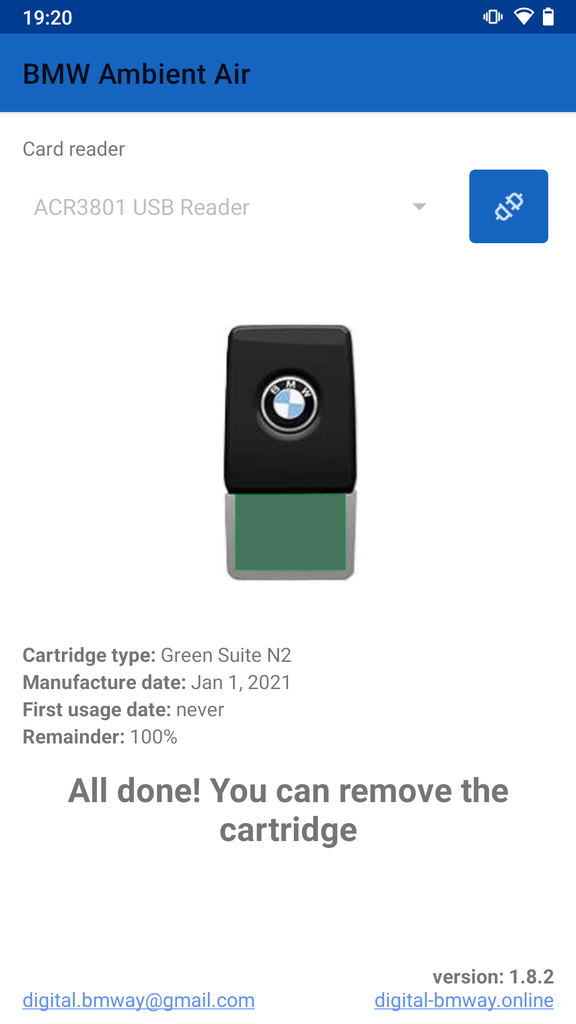 Supported devices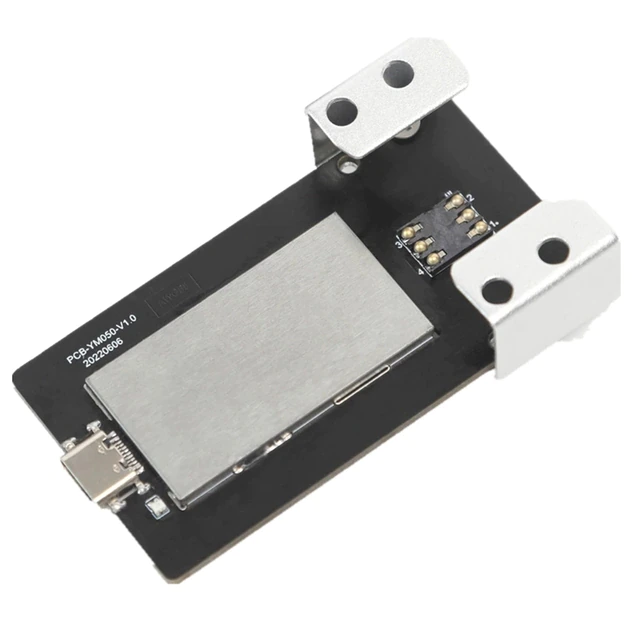 Photo taken from Aliexpress
Supported card readers
Attention: the application has only been tested with the ACR3801 reader
Attention: ACR39U-U1 reader doesn't support BMW Ambient Air cartridges. Better try to find ACR38 or regular ACR39 card reader
The application has built-in device drivers from the manufacturer ACS and should theoretically work with any device from the list:
ACR32U-A1
ACR3201-A1
ACR3201
ACR33U-A1
ACR33U-A2
ACR33U-A3
ACR33U
ACR38U
ACR38U-SAM
ACR38U-CCID/ACR100-CCID
ACR3801
ACR39U
ACR39K
ACR39T
ACR39F
ACR39U-SAM
ACR3901U
ACR100I
ACR101
ACR102
ACR128U
ACR1281U-C1
ACR1281U-C2 (qPBOC)
ACR1281U (qPBOC)
ACR1281U-C3 (qPBOC)
ACR1281U-C4 (BSI)
ACR1281U-C5 (BSI)
ACR1281U-C6
ACR1281U-C7
ACR1281U-K (PICC)
ACR1281U-K (PICC + ICC)
ACR1281U-K (PICC + ICC + SAM)
ACR1281U-K9 (PICC + ICC + 4SAM)